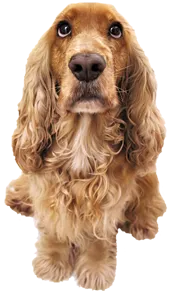 Hospital Policies
For their safety, all animals are required to be on a leash or in an appropriate carrier.
If children are accompanying you during your visit, for their safety and out of respect for other clients, they must be supervised at all times while on our premises. Children should not be allowed to approach any animal they do not know, or does not belong to your family.
Appointment Policy
Southern Veterinary Hospital prefers to schedule ALL appointments to better serve our clients and give each patient the care and attention they deserve. Drop-off appointments may be accommodated on a case by case basis.
The demands for veterinary care have dramatically increased, which often means our schedule is at its maximum capacity for our one veterinarian on staff. In order to provide a safe level of patient care, there must be limits on how many patients can be seen or "worked-in." Our appointment schedule is frequently booked 4-6 weeks out for new clients. Priority is given to our currently established clients with pets that need to be seen or require ongoing medical treatments.
Not being able to see patients right away is frustrating and stressful for both you and our veterinary team. Unfortunately, we are unable to offer 24-hour care and services. There are times when we cannot fit any more patients into our schedule and we must refer you to other veterinary or emergency services. Dr. Martin may also need to refer you and you pet elsewhere for more specialized veterinary care.
Late Arrivals, No-Shows, and Cancellations
Late arrivals, no-shows, and last minute cancellations interfere with our ability to provide veterinary care to other pets in need. As a courtesy to us and our other clients, we require 24-hour notice of appointment cancellations or rescheduling.
Repeated failure to comply may result in a pre-payment requirement of $50.00 to cover exam costs; this is non-refundable. For your convenience, we provide reminder calls, texts, and/or emails before the day of your scheduled appointment. Ultimately, it is your responsibility to remember your appointment.
If you are 15 minutes late for your scheduled appointment, you may be asked to reschedule or experience extended wait times. Please call if you are running late.
Drop Off Policy
When dropping your pet off for any reason, please be available for the doctor or staff to call you in regards to your pet and treatment options.
Patients scheduled for surgical or dental procedures should be dropped off between 7:30 am to 8:00 am. If you arrive late, you may be asked to reschedule your pet's procedure.
Prescription Policy
To receive a prescription medication, the pet must be a current patient at Southern Veterinary Hospital and have been examined within the last year. In accordance with the North Carolina Veterinary Medical Board, a valid veterinarian-client-patient-relationship (VCPR) must be previously established and the prescription must be approved by the veterinarian.
Code of Conduct
Southern Veterinary Hospital strives to provide a safe and welcoming environment. Our employees work hard every day to provide the best possible service to our clients and patients. We will not accept the following behaviors:
Verbal abuse, malicious or harmful statements about others
Disrespect and/or the use of profanity towards employees or others
Any form of harassment
Discriminatory comments
Intimidation tactics and/or threats
Failure to comply with requests from staff
Southern Veterinary Hospital reserves the right to decline any and all services and will use local law enforcement to facilitate compliance if necessary.